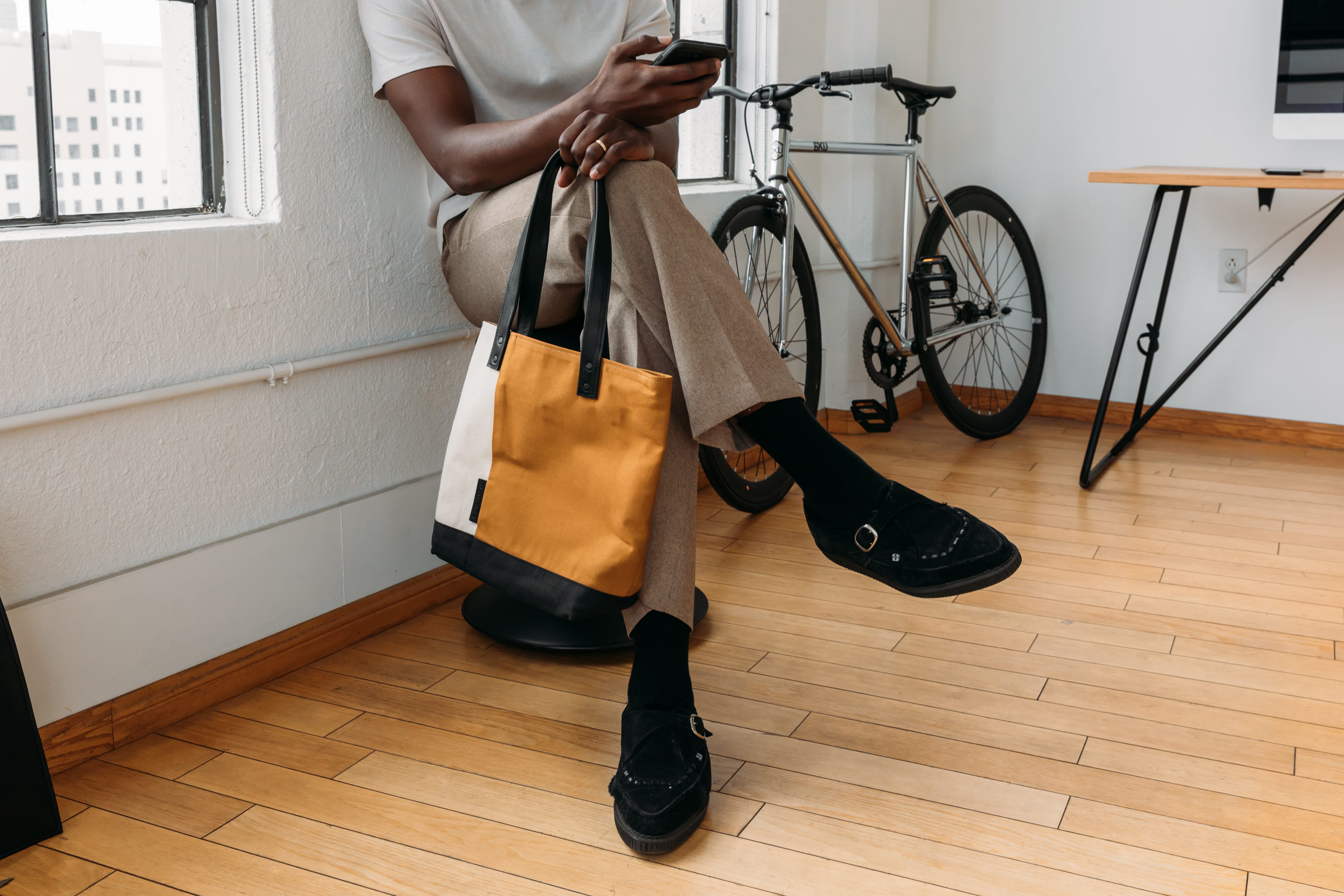 Sosiaalisen median koukuttavuus nousee otsikoissa esiin vähän väliä. Hiljaisia signaaleja somekuplan paisumisesta ja äänekkäitä kannanottoja sosiaalisen median huonoista puolista alkaa tupsahdella esiin. Olemmeko tulleet pisteeseen, jossa aletaan vihdoin havahtua? Itse olen vähentänyt tietoisesti sosiaalisessa mediassa roikkumista ja poistanut jo viime kesänä Facebookin sovelluksen puhelimesta. Viime viikolla törmäsin seuraaviin uutisiin:
Jussi Sippolan artikkeliin Helsingin Sanomissa: Facebookin ex-johtaja ja muut sosiaalisen median kehittäjät myöntävät luoneensa hirviön, jota he eivät osaa pysäyttää: "Kukaan ei pysty enää keskittymään"
Sekä Sanna Ukkolan kirjoitukseen Ylen sivuilla: Kuin heroiinia lapsellesi
Trendiennusteissa on vahvasti näkyvissä ihmisten tarve siirtyä offlineen, ja tähän on tarjolla avuksi jopa erilaisia sovelluksia ja apuvälineitä. Amerikkalainen Saturday Night Live -ohjelmakin on ehtinyt vitsailla sosiaalisen median kuplasta, jonne ihmiset itsensä sulkevat.
Ei sosiaalista mediaa ole tarkoitettu yrityksille
Doug Stephens kirjoitti Reengineering Retail kirjassaan Mark Ritsonin loistavasta puheenvuorosta vuodelta 2014 (esitys löytyy alempaa), jossa Ritson muistuttaa, että ei sosiaalista mediaa edes ole tarkoitettu yrityksille, eivätkä markkinoinnin tulokset siellä oikeasti ole kovin kummoisia.
Vaikka esitys on vuodelta 2014, ei tilanne ole siitä ainakaan parempaan mennyt, päin vastoin, yhä enemmän yrityksiä on liittynyt sosiaaliseen mediaan ja kohina käy yhä suuremmaksi. Erottuminen on entistä vaikeampaa ja näkyvyyden saamiseksi on tehtävä maksettua mainontaa. Mainonta taas ei tahdo tavoittaa asiakkaita, sillä ihmiset eivät ole kiinnostuneita mainoksista.
Sosiaalinen media on paikka, jossa ihmiset kommunikoivat keskenään.
"Social Media (noun) Websites and applications that enable users to create and share content or to participate in social networking."
Mielestäni tärkein Ritsonin pointti esityksessä, jonka myös Doug Stephens nosti kirjassaan esille, oli että turhan monet yritykset kiinnittävät liikaa huomiota sosiaaliseen mediaan reaalimaailman kustannuksella:
"while Woolworths was dedicating the efforts of its social media team to reaching eighty-five hundered Facebook users, "the brand had 21 million people visit Woolworths stores." In other words, in the midst of the brand chasing (at great expense) 0.0004 percent of its customer base on Facebook, 21 million live, in-the-flesh, human customers walked into its stores. So why not invest instead in more thoroughly delighting the 21 million?" (Doug Stephens, Reengineering Retail The Future of Selling in a Post Digital World, 2017)
Eli, millä tavoin Woolworthsin huomioi myymälässään asioineet asiakkaat? He keskittyivät niihin muutamiin seuraajiin (verrattuna livemaailmaan) Facebookissa mutta unohtivat sen oikean massan, joka jo oli heidän asiakkainaan myymälässä! (Jos Ritsonin opit kiinnostavat, kannattaa tsekata Tero Purasen Ammattijohtaja -kurssit!)
Edellä mainitut seikat  kiteyttävät loistavasti tämän päivän mentaliteetin, yritykset kilpailevat näkyvyydestä, satsaavat rahaa ja yrittävät kaikin keinoin erottua sosiaalisessa mediassa, jossa oikeasti tavoitetaan vain kourallinen asiakkaita! Ja harmillisen usein unohdetaan se kivijalka kokonaan. "Mutta, kun on se verkkokauppa!" joku tietysti tokaisee. Verkkokaupat ovat tulleet jäädäkseen. Olen kuitenkin varma, että kivijalalle on oma paikkansa, en usko että me ainakaan lähitulevaisuudessa olisimme muuttumassa virtuaalisiksi olennoiksi. Ympyröillä on tapana sulkeutua. Verkkokauppa alkaa vakiintua ja sitä myötä aletaan siirtää katseet seuraavaan vaiheeseen. Verkkokaupalla on oma roolinsa asiakkaan palvelussa, mutta yhä useampi verkkokaupalla aloittanut, on siirtynyt myös kivijalkaan…
No mitä sitten kannattaa tehdä? Tee toisin kuin muut!
Kivijalkakauppiaalle somekuplan puhkeaminen on hyvä uutinen, sillä nyt jos koskaan on aika ryhtyä panostamaan elämyksiin ja kokemuksiin myymälässä, kun suurin osa vielä keskittyy markkinointiin ja näkymiseen virtuaalisessa maailmassa. On helppo erottua ja saada äänensä kuuluviin, kaikkien muiden vielä huudellessa toisaalla. Ole läsnä siellä missä fyysisesti ihmiset kohtaavat, eli myymälässä.
Keskity siis kokemuksiin, tarjoa palvelua, tee eri tavalla kuin muut. Uskalla erottua. Kokeile rohkeasti, älä mainosta, luo somessa keskustelua, palvele, anna tietoa, opasta. Tavoittele "vieraita" tai faneja, älä asiakkaita.
Pienelle yrittäjälle some tarjoaa paljon hyvää, esim. mahdollisuuden olla helposti tavoitettavissa, tosin kannattaa muistaa millaiset resurssit on itsellään käytössä. Pystyykö vastaamaan messengerin jokaiseen viestiin tarpeeksi nopeasti? Onko kauppiaan edes oltava jatkuvasti läsnä asiakasta varten virtuaalisesti? Mihin uskallat vetää rajan?
Luota puskaradioon, kyllä se toimii. Sosiaalinen media on ihmiseltä ihmiselle, se on ystäviltä ystäville ja se on paljon tehokkaampaa kuin mikään yrityksen mainos. Kun asiakas saa kunnollista palvelua ja kokemuksia, hän kertoo siitä ystävilleen somessa tai kasvotusten, tällä tavoin tavoitat paljon isomman porukan kuin yrityksen somemainosten kautta.
Uskalla kulkea vastavirtaan.
-Anna Juusela